It sounds weird right? Once you were the centre of this person's universe and the next, you are not. Of course, you will feel heartbroken, angry, sad and other emotions in between.
This can be made worse, if it was that other person who broke up the relationship. You probably have the urge to lash back at him, and make him as bad as you are feeling. But you know what? Revenge can only get you fleeting satisfaction, not the kind that will carry you for long, so, you might want to stop thinking in that direction.
I'm not a saint. I had wanted some sort of revenge, even worse was my attempt to get back into a relationship with a guy who obviously meant the 'goodbye'  he had told me. For months, whenever, there was an opportunity to be in his company, I would grab it with both hands and find a way to wiggle my way to his sides. Not until I mustered some dignity, after seeing that I was not the only fish in his ocean; he was on a mission to get as many girls as possible, did the scales fall from my eyes. Thereafter, it was anger. I was angry, very angry with him, I wanted revenge but you know what, it did not happen. I just had to let go, with the belief that he was not worthy of me anyway.
Only then, did I begin to like myself again and recovered from self-inflicted hurt I suffered, while trying to get back my 'love'.Today, we are best described as childhood friends; we are both married and even know each other's spouse. Though not of the bestie kind, as that would surely raise eyebrows with our spouses.
We just talk and catch up on social media when we both have the time.
On the other hand, is the case of a lady, who had become sworn enemies with her ex. The enmity extends to their families; the story has become the stuff of legends in her family. She dated her ex for 5 years; right after secondary school and throughout the university. He was the apple of her eyes and she had hoped to settle down with him, immediately after graduation. As it turned out, she was the only one planning marriage as he dumped her at her graduation ceremony.
He told her the main reason he had come for the ceremony, was to tell her that he was no longer interested in a relationship with her. Unfortunately, she was not the only one listening, some of her fellow graduates, who had come to congratulate her and her beau heard everything.  A day of joy drastically became a day of sadness for her. Her parents, who had come gaily dressed for their daughter's graduation, had to beat a hasty retreat home with their sobbing daughter, as soon as it was possible. It was traumatic for all concerned.
They had to grieve over the lost relationship, accept that it had ended and move on. They have done the last two steps but they were still in mourning stage. Her parents were cursing him and his generations to come for wasting their daughter's time. As for the lady in question, she was unable to trust herself not to do any violence to him, should they meet.
Back to my story, what did I do to survive those months of heartbreak, to regaining myself, to now being able to be polite to someone who had hurt me, where it mattered most at that time in my life? These are some things some of us had to find out the hard way but others need not go through it. Enjoy them:
When you make an effort to be polite to your ex, it speeds up the healing process
The moment you choose to believe that you are still great without being attached to your ex, the faster you will notice the really beautiful things in the world. Although, it was not a conscious effort, I was finally able to see my ex as just another person I know and that was when I really began to heal, till it did not matter again.
It leaves the bridge still linked; no matter how unlikely it looks, that you might get back together
It would not look that when you are in the last stages of a break up and you are barely keeping yourself afloat with the 'never ever again' mantra but you know what? It happened to Mimi* who before she met the man she had kids with, dated a really cool guy. Things just didn't work out. They parted ways and, even though it hurt terribly bad, they stayed nice. When her marriage to the father of her kids packed up, she remembered him.
And because there hadn't been any awkward or unnecessary fighting or ugliness, it was totally comfortable to start talking again. They are now married and blissfully happy.
You may never marry your ex, but, if you're nice, it won't be hard to ask for help or build friendships with them or the people close to them down the road. Keep those bridges well constructed.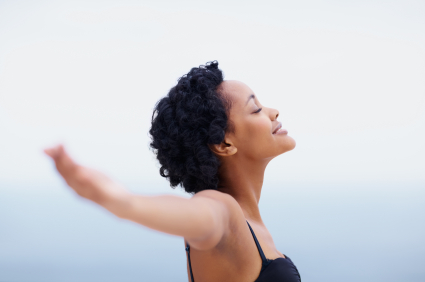 Being polite with them shows you in a good light
The truth is, when all you are thinking about is revenge, you are going to come across only as ugly, a badass girl that should come with a caution sign. No one would really want to be with you when you are like that. You wouldn't want to be with yourself too. So, when you choose to be nice, you are also showing yourself to be trustworthy and stable. If you embrace the strength it takes to be nice when your heart has been broken, you are not only making it easier on yourself in the long run, what you are saying is "I'm the sane, cool person that anyone would want to date."
The feelings of your ex count too
I know that in the heat of the break up, the last thing on your mind is the feelings of your ex or soon to be ex but you know what, it counts too. You might think that they are some sort of alien creature or a robot with no emotions but you and I know that it was those same emotions that we are trying so hard not to see now that attracted us in the first place. They got feelings too. Try to respect that if you can.
I will say this again, it might not be easy to do, but as I said earlier, if you can muster the courage to be nice to your ex while your heart is breaking, that makes you a better person and you are healing. Be sure to give yourself plenty hugs as go and pull through.
More hugs more from my end.
Kristine is a straight-talking woman. She has had a three-year stint as an agony aunt with a national daily, dealing with varied relationship issues.  She is married with kids and ultimately believes that fear and pride are the Achilles heels of relationships.
Photo credits:
1. www.i.huffpost.com
2. www.madamenoire.com
3. www.holykaw.alltop.com
4. www.eurweb.com