This situation is happening more often around us now. There are couples for whom that trip to the airport is an inevitable one. For some, their relationship had been long distance right from the start and had progressed to marriage and still doing it long distance. Many factors such as education, work and other issues may be responsible for the situation but it need not be all dreary and lonely. There couples, who have managed to keep their relationship hot in spite of the thousands of miles between them.
Being in a long distance relationship could even help you determine if your relationship is strong enough, to absorb the impact of not being able to arrange to see each other as easily as you might like. Apart from being a test for your relationship, it can also be the litmus test you need, to see if you are independent enough to be on your own and secure enough in yourself to trust your partner. If so, this time apart can be wonderful. It would not be easy, but the time apart can bring you closer and make you a better person.
If you have found yourself in a long distance relationship, are thinking of going into one, these ideas can make your love life better than ever:
Make use of technology
There are lots of ways you can bridge the miles between you and your partner using technology. You have Facetime, Skype, BBM, Whatsapp and many other ways of keeping in touch. Make use of them judiciously.
A married woman who had dated her husband (then fiancé) long distance, said they made use of technology, especially the video calling apps to keep in touch.
She said, they would just put on the computer and go about doing their business and communicate as though they were in the same room, instead of different continents and that really helped.
Whether, they got involved in virtual sex is another matter all together and one that I'm not sure, I want the answer to. It's between married couple.
Pay surprise visits
Some of the best proposals I have read about happened in long distance relationships. They were so lovely, because these people have had plenty of practice paying surprise visits to their partners.
But then, there is a caveat. You don't want to do this in a relationship lacking trust and on shaky grounds, for fear of being accused of stalking and trying to catch them doing something they should not be doing.
Otherwise, feel free to plan your surprise visit and it would not be a surprise if so many people know about it. But it would be nice to have a few friends witness the reaction of the person you are surprising. For married couples with kids, it might be difficult to pay surprise visits but it is worthwhile.
Send gifts
Another thing you can do, if you are unable to be physically present is to send gifts to your lover. That is a good way to remind them that you are thinking about them. A friend of mine who has been dating her beau for the past three years, two of which were long distance celebrates all their special occasions, just as though her partner was physically present. She would go online, shops for gifts and sends it to his address.
Later on, they would giggle and laugh as the presents were opened over the internet.
Send a care package
Now, this is one thing that people, who have relatives abroad, know how to do. Say, it is the man, who is abroad and is craving Nigerian food. Hopefully, he knows how to cook. You can surprise him with a care package filled with local soup ingredients and I tell you, he will be so happy with you.
He will even cook the soup and show it to you. But paying attention to details will be what will help you know what to send.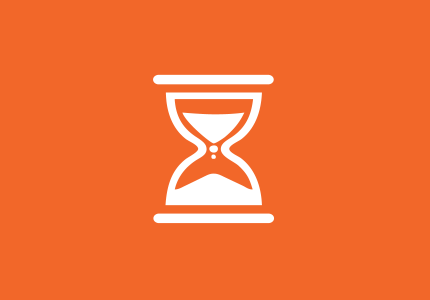 Create a countdown
This is for the time when you will wish the separation was over. There are many apps that let you set an upcoming date to look forward to. You can use a photo of you two, and set your phone background to your next special date.
Anytime you or your partner feel overwhelmed by the distance, check the countdown for a motivating reminder that it is only a matter of days or weeks before you see each other again.
Do something together
It does not matter that you are in different locations; you can still do something together and at the same time. You can watch movies together and share your reactions via chatting on BBM, which makes the bond between you stronger.
Better still Facetime while watching the movie, buy popcorn, turn it into a date night, and enjoy. If it becomes a regular feature of your relationship, when you are not physically together; you know what? When you are together, you just fall into the routine, you have established, while you were not.
Enjoy your time alone
You are alone but you don't have to be lonely. This time apart can be time for you to enjoy your independence, relate more with your friends and family; you will become a better person for it and have stories to tell your partner when you talk to him/her. Plan fun things to do with your family and friends because once you finally get to see your love, chances are you two will be spending a lot of time with one another. Get a new hobby or just binge watch shows you like. There are plenty of things for you to do that doesn't involve your partner.
Stay positive
It can be really hard to stay positive and keep the goal of the relationship in sight all the time but you have to try. It is important that you are constantly injecting positive energy into a long distance relationship to keep it alive.
One good trick to staying positive is to be grateful all the time. Be thankful that you have someone to love — someone who also loves you back. Be thankful for the little things, like the messages that you received daily. Be thankful for each other's health and safety.
These are my essentials for a long distance relationship, what are yours? What makes your long distance relationship exciting for you? Let me about it and we will all have more materials to work with.
Stay strong!
Kristine is a straight-talking woman. She has had a three-year stint as an agony aunt with a national daily, dealing with varied relationship issues.  She is married with kids and ultimately believes that fear and pride are the Achilles heels of relationships. 
Photo credits:
1. http://static1.squarespace.com/
2. http://i.dailymail.co.uk/
3. http://mademenoire.com/
4. http://winnieanderson.com/
5. http://www.thesoldiersfamily.com/
6. https://c.tadst.com/
7.http://i.ytimp.com/
8. http://naturallymoi.com/