All week, club bangers kept jamming in my head; while working, while driving, in the shower, on school run! Everywhere! In fact, on Thursday, I was in a meeting with a potential client and while he was going through the brief I gave him, I started singing one of Olamide's recent tracks…aloud! I was so embarrassed when he looked up from the brief at me, like 'woman, get a grip on yourself'.
I did get a grip on myself, singing the rest of the track in my head and making a mental note to go clubbing on Friday night. So Friday comes, I update TGIF on my BBM personal message and then, had a blast at work. You could tell that I was happy and excited. My dancing shoes were waiting and I looked forward to digging it out at the club, so after putting Isabella to bed, and asking my house help to check on her every two hours, I called two of my best friends that were supposed to be single like me oh! I rang them and said, "Hey girlfriend! Let's go clubbing." What did I get? Tolu was on a weekend in Port Harcourt visiting le boo while Ezinne said something about preparing to go for a vigil!
Disappointed, I told Tolu to have a good time and asked Zinny to remember me in her prayers. I sadly took off my shoes, accessories and party gown and used baby wipes to remove my make up. The sting of disappointment almost drove me to tears. I wondered if I didn't have friends anymore. I couldn't remember the last time I went for a girls night out with my friends. Oluchi is out of the picture since she is happily married and always goes out with Darling Hubby, his clique and their wives. We only get to go on lunch dates or take the kids out together to the park or beach. Since Isabella is only a year older than her twins, our options are limited.
Tolu was my ride or die, but now that she is in this long distance relationship with Dele, it's like we never get to hang out again. This weekend, she is off to PH to visit him and the next weekend, she is playing host because he would come to visit. Arggghhhh! Ezinne (or Zinny as we all call her) has thrown herself deep into church activities; it's like everyone is actively trying to join Oluchi in the marriage institution before old age go catch us. 
I think the hardest part of being single is the weekends. During weekdays, we are so caught up with work, clients and deadlines that there is no time to stop and think about romance. On weekends when we just want to wind down, have a drink, laugh and just be merry…it's like everyone else has their own agenda and you are not on it. I was sitting in front of my dresser wondering what I was going to do. I had gotten a big account this past week and my boss was incredibly happy with me. I even got a bonus, asides my ten percent commission, plus I got a good report from Isabella's teacher. I was in the mood to celebrate, and I didn't want to be deterred because I had no one to celebrate with. But nahh…I certainly wasn't going to go clubbing alone. Nothing says desperate like a twenty eight years old woman sitting all by herself in a club and drinking champagne. It was too late to go to the movies too…the last movie for the day starts at 9pm and this was already past 10.
So I decided to bake! NO! Do not laugh at me! Baking is very therapeutic for me. I get to let out my frustrations on the dough and it also helps to take my mind off whatever is bugging me…this time, boredom. I whipped out my saucers and pans and tuned my TV to Soundcity's Friday Night Jams! Wore my apron and started to bake enough pastries to get me kisses from Isabella all week! I made a chocolate cake too and covered it with M&M and vanilla syrup when it was done. All the while, flipping my hair and moving my hips to the jams from my sound system. Yup! I was having a blast at home. With not a care in the world. Unlike some other people, I cherish my single days because I know they will not last for ever. Some day, I am going to meet a fabulous man who is going to love me, flaws and all, and treat my daughter good…and we are going to get married, have more babies and live in a big house and have a large family. When that day comes, I am going to embrace it with both hands and make beautiful memories with my family, but for now, I would enjoy my freedom, solitude and peace of mind.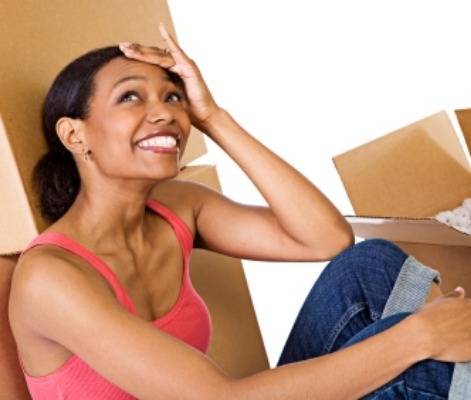 If you are like me, and confused on how to get through the weekends alone, here are some tips to get you going
1. Distract yourself; whether its with a movie or a book. Fill those idle moments with some happy times
2. Play music. Music has a way of taking you to new heights. A quiet room would give you an avenue to feel down and gloom, so play fast, happy music that can get you grooving.
3. Go out; visit a new restaurant or something. If your friends are available,go with them, the more the merrier!
4. Pamper yourself; nothing like a good spa treatment, right? Remember no one can love you like you do!
5. Take care of yourself: I mean hair, nails, lashes. Whatever you need to do, to ensure you look banging all through next week! Trick is, when you look good, you feel good *winks*
I am still here having a fabulous weekend, all by myself. Isabella is having a play date at a friend's and I am sipping on some red wine and catching up with one of my favourite series; Scandal. What are you up to?
Photo Credit
1. songofzephyr.wordpress.com
2. moazedi.blogspot.com
3. theprayingwoman.com
4. freeyourmindandthink.com