Recently, we talked about this business of searching for one's soul mate, and here's one anonymous reaction we got; a wife who found her soul mate, but he was not the man she married, and she had an emotional affair with the guy. Mind you, it could have turned physical, if they were present in the same country. This is a story, better told in her words. Enjoy:
Dear Kristine,
I have very strong reservations about your article, which was published recently titled; " Stop Searching for your soul mate! And that is because, i actually believe in soul mates. I have a soul mate, unfortunately, he is not my husband.
Let me take you back almost two decades ago. I'm in my mid 30s, by the way. I met my soul mate while I was writing my university entrance examination. We had met at the examination center, and coincidentally sat close to each other. Although, we had never met before, I felt something pulling me towards him and by the way, our eyes kept meeting, I guessed, he must have felt the pull too.
When the examination ended, he asked for my address, which I gave him and we just talked about everything and anything, before I had to go home. It was an attraction that I did not understand, so, I just saw him as a friend, and that was why I gave him my address.
Just as he said he would, he came to look for me, which was a pleasant surprise for everyone, even my mom was surprised that the boy, a new friend I had mentioned to her that I met at the examination center, came to see me. However, I was worried about what my dad would say, but he didn't say anything. I guess, when they saw him, they a sincere boy, which he really was, and he came with a small gift for me too, which was a really nice touch back then.
As I soon found out, he lived in an estate on the other side of the expressway that passed through my area. Even though our parents were not so happy about the fact that we had to cross the expressway, we found excuses, reasons to cross it, to go see each other, and there were plenty reasons; we wanted to check our results, we wanted to study together, lots of reasons, that at a stage, they just let us be. We went to each other's house like it was next door.
And did I mention that my soul mate is the kindest person, I have ever met in my life, till date. He is always thoughtful of other peoples' feelings, and he is generous to a fault. In fact, you got it right with those attributes of soul mate, you listed. I ticked all of them, as they are all present in my soul mate, even as a boy.
However, I lost all that, when the results of our examination came out. I made it and was admitted into the University, while he had to re-take the examination. I was devastated for him and myself, especially the fact that I had to leave him behind. Not wanting to stay at home for one session, he opted for the part time programme, but it did not work out in my University, so he had to go to another school.
You need to have seen the way we would frantically race to our meeting place after our respective classes, but very soon, our timetables, would not even allow that, and as time went on, what we had fizzled out. We moved on, or rather, I should say I moved on. Because he indeed tried to reach me, but I had withdrawn from him.
I was getting attention from other boys on my campus, and I paid attention to them. Very soon, I did not even know what was happening to him again, no news or anything. We had become strangers, albeit friendly strangers.
Immediately I finished from the university, I got married, and when he got the news of my impending wedding, he later told he that he was shocked and dejected. He never expected I would marry someone else, not after what we had, not after we had professed undying love for each other. No, he couldn't believe it.
However, when his parents, who had attended my wedding came back with souvenirs from the wedding, bearing pictures of my husband and I, it sank in that he had truly lost me. All this while, I was not aware of the turmoil in his heart.
Now, to how we met again. It was via social media. He had sent me a friend request, and I had accepted. It was an innocent gesture on my part, but I was happy to reconnect with him, after all these years. The danger was, it did not feel like we had not spoken to each other for over ten years. The flow of our conversation was smooth, no awkwardness, no silence to be filled.
I started to spend more time online, so I could chat with him. Besides, a part of me felt guilty and hence, I did not want to give him my phone number, so we kept it to inbox messages. Nothing romantic here at first, we just talked about life generally, our spouses once in a while, our views on certain issues, which we found have not changed. We even fought and reconciled, you know all those things that a normal couple would do, only we were no normal couple. We were already married to our partners.
Very soon, we regurgitated the circumstances that led to our moving apart, the hurts and we consoled each other. I however knew this was not healthy and every time, I tried to break it off, it became stronger. I was a love-struck moron, I was dejected, twice, I had written a break-up email and both times, I did not send them. I couldn't let go. Both my body and my heart needed him like I needed to breathe.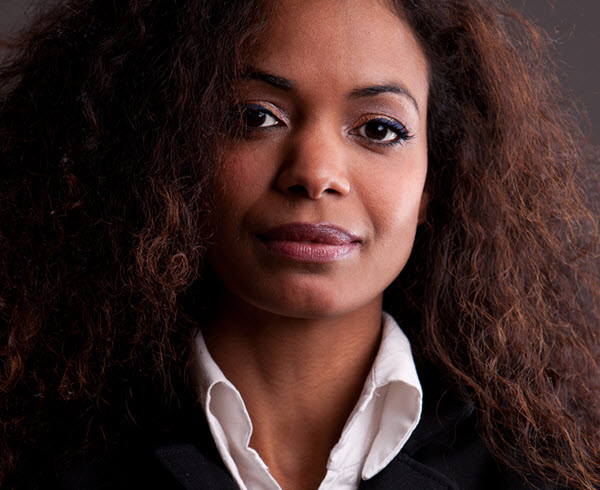 However, something happened recently, which broke us apart again, and left me in a terrible shape. He told me loving me wasn't a good choice for his life or his emotions, especially as we were both married. That I was a danger to him. Arrrgh! As if he was not to me. I had more to lose in this business, you know how our society condemns women more than men in this circumstance. He left me Kristine.
He broke my heart and for weeks, I literally had to shut off my data, in a bid not to contact him. I deleted all his numbers, edited my social media privacy settings, so I don't see posts from him, all the old pictures of us, he sent me, but they can't be erased from my memories. Even my husband commented on my lackluster attitude, and honestly, I couldn't be bothered to come up with any reasonable explanation. Thank God, he let it slide.
Kristine, I found my soul mate for the second time and yet, there was nothing I could do about it. Nothing, I just had to let go and I still struggle at times with contacting him but I know that if I do, and he responds, there will be too much at risk. And I really don't want that.
Do I regret it? No. How can you regret an unconditional love showered on you, a soul that connects with yours at all times? Someone with whom distance was never a barrier. No, I don't regret it. I just wish, I could have him for all times.
But, as they say, if wishes were horses, beggars would ride! Instead, I'm trying to give as much, if not more, of that love to my husband, but he has been looking askance at me, like, "What's the meaning of what you are doing?" and at other times, its a case of "I hope, you don't want all my money, with these lovey-lovey, you are doing o." I would smile and think of my soul mate, because I know he would approve of what I'm doing. He wanted me to be happy where I was. That's my story Kristine."
Phew!!! That blew me off my feet, especially the no regrets part, what if her husband found out, or his wife for that matter, and decides to raise hell? Thank God, at least one of them broke it off, before it broke their homes.
I think, this story makes it even more obvious the reason one should stop seeking a soul mate, and make your partner your soul mate.
Again, love wisely.
Kristine is a member of The Lovelint team. She is a down to earth person, who says it as it is. Having given relationship advice for years in a national daily, she has found out that fear is one of the main reasons holding people back from enjoying a healthy, happy relationship. She is married with kids and is willing to listen to you and help as much as you let her to.
Photo credits:
1. http://il3.picdn.net/
2. http://dailyplateofcrazy.com/