My elder brother, CJ proposed to his girlfriend last Saturday, and he really pulled a grand stunt on her. We were all privy to the proposal; his siblings, her siblings and their mutual friends…but everyone had promised to keep her in the dark. We all went to the movies, and headed for a karaoke bar.
There, CJ took the mic, and sang Yes/No by Banky W to his girl, Nelly. He had such a beautiful voice and some killer moves that Nelly was laughing, holding her heart and blinking tears. Towards the end of the song, CJ took her hand and ushered her to the stage, where he went on one knee and produced a ring box. Nelly was screaming at this point, as we were all laughing and holding our breathes.
He asked her to marry him, and she screamed yes through tears and kissed him. Everyone was clapping and cheering them on, including the strangers at the bar and the bartenders. It was so beautiful, watching my brother start a new phase in his life.CJ and Nelly have been together for eight months, and now they are engaged and thinking about a December wedding.
However, before Nelly, there was Esther. Esther was CJ's longtime girlfriend; they were together for six years. Like every couple, there were the good days, the bad days and the plain right ugly days. Countless times, they broke up but kept coming back together. Everyone in our house knew Esther well, and she even travelled with us on a few occasions to the village. We all thought they were going to get married.
But sometime last year, CJ took a long walk and never looked back. My mother was livid, and said she was not going to recognize any girl CJ brings home; she wanted Esther. My sisters were also all up in CJ's ears about 'wasting' six years of Esther's life and dumping her like a pack of cards. I, on the other hand was more interested in knowing what was going on in my brother's head. We had a long brotherly talk one night and CJ opened up to me about not being compatible with Esther. He complained about all her flaws, and said some other guy could put up with that, but he couldn't.
The more he thought about settling down, the more he realized his life was going to be miserable with Esther. When, I asked why it took him so long to take a walk, he said he had tried breaking with her severally, but she always found her way back, promising she was going to turn a new leaf. I was tempted to ask what her flaws were, but I was scared of losing the respect and regard I had for her, so I didn't ask. He said she wasn't who we thought she was, and it was out of respect for her that he covered up for her in our presence. What more could I say?
Now, CJ met a girl and they have only being together for eight months and they are engaged! Ironic, isn't it? The day they went on their second date, CJ called me and screamed excitedly "I have found the woman I am going to marry. I can feel it, I know she is the one". I laughed and urged him to take things slow and not set himself up for disappointment, but he sounded really swayed. When CJ told my parents about proposing to Nelly, my mom asked him "how do you know she is one?" CJ started a long speech, which eventually convinced my parents, and I could also make a lot of sense from what he said. A few of those pointers are still ringing in my head and I have done well to itemize them for you below:
No constant fighting
Yup, couples have their brawls every once in a while, but when you find that girl that isn't constantly in your face or questioning every decision you make, or complaining about you leaving the toilet seat up or some other silly matter, then you got yourself a keeper! This would probably count as the #1 mistake Esther was making. Esther was the aggressive kind of girlfriend, and it was weird because she was also kinda sweet. But she did pout a lot and cause drama out of unnecessary issues. It was cute when they just started dating, but it eventually got tiring and annoying.
She still checks you out
A guy can get used to compliments for the rest of his life! When the girl you are with still thinks you are amazing and hot, even when you are no Idris Elba or Joseph Benjamin, then you know this one likes you. If she has seen you pick your nose, bite your nails and smelt your socks before putting them on, but still pecks you on the cheek like she is blessed to have you, she is definitely the one. This fact I know from my girl, Chinelo. We have been together for quite a while, and she still thinks I am the best thing that happened since sliced bread! Only a matter of time, before she gets that rock!
She is your number one fan!
If she believes you can do things even you're not sure you can do because she has the utmost faith and confidence in you even at your lowest moments, you better not let her slip away. I have witnessed Esther putting CJ down when he was excited about a new project, she felt he couldn't handle. At the time I didn't think much of it, but I now see how her actions affected him. Every man wants a woman who believes in him and supports him. If you find such a woman, as CJ found in Nelly, you know what to do!
You share same values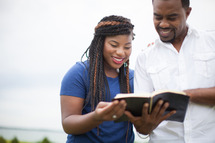 Sure, it's okay to like different things. I am cool with Chinelo being crazy about talk shows and comedy movies, while I am more into sports and action flicks. We compromise on those and still enjoy each other's company. Luckily, most action flicks now come with a good dose of comedy, so we can cuddle up and enjoy a good movie together. What I cannot compromise on however, is my values! It is so important because I am going to build my family around the values that I cherish, and it gladdens my heart that Chinelo and I are on the same page on money, raising children, religion, integrity, work ethic, vacations and family travels, and all what not. I would not want to fight with my wife before making an important decision in the home.
You are completely honest with her and enjoy communicating with her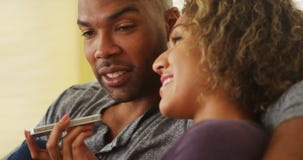 Nothing beats having that person you want to break a good news to first, and also talk to about your inner fears, dreams and weaknesses. Men generally find it hard to open up, so you can probably tell you have found your soul mate when you find yourself chatting on about dreams for the future, opening up about a hurtful past; knowing that she is not going to judge you or throw you under the bus. I know I am going to get married to Chinelo because I can tell her anything and she would not make me feel lesser than human, or laugh at my big dreams. Marriages are built on communication and you have to find that person that keeps the line of communication open with you.
Photo Credits
1. www.kibaaro.com
2. www.envogueng.files.wordpress.com
3. www.theinfong.com
4. www.ixdaily.com
5. www.lightstock.com
6. www.dreamstime.com