It's the end of the year, and for most people, it's time to take stock of how the year 2015 went, and make plans, popularly called New Year resolutions. We are all for resolutions, but we would call them Relationship goals for the New Year.
For your Relationship goals for the New Year, here are ten ways you can become a better partner, improve your relationship, and in the long run, improve your life. We will start with the goals for ladies, because as they say, ladies first!
1. Work on your attitude, especially when you are angry
Nothing hurts more than when your partner gives you attitude when they are angry with you, instead of talking. You are left in limbo, wondering what's up with them, until they either speak their mind, or you ask them what the problem is.
In the New Year, let all your actions towards your spouse be loving and respectful, even when you are hurt or upset about something. The idea is for you to communicate verbally; your partner is not a mind reader. It would do a lot of good if you both are on the same page all the time.
2. Kiss often
And this advice is from a guy who knows the power of kissing your spouse, especially your wife. It does not matter if she is just going to the market, or for the school run. "My wife always makes a big deal about saying good-bye, even if I'm just going for a walk around our estate, as I usually do in the evenings," says Leke, who has been married for only one year.
And you know what, he remembers that kiss through-out the day. It serves as constant reminder that the chemistry that attracted him to his wife is still present, and that marriage has not changed that. So for him, that physical connection is the ultimate reminder he needs all day long, that he's got a beautiful wife at home, who will welcome him home with a kiss, and send him off with one.
The best part is science seems to agree, as a study from Oxford University found that kissing in particular can help women in long-term relationships maintain affection and attachment. So wives, girlfriends, fiancés, you know one more thing that should top your relationship goals in the coming year.
3. Have a Couple's conference regularly
Daily stress of life can make it harder to find time to have a serious chit chat, or even a general catch up with your spouse, but you can make it a priority in the coming year. It helps to clear up outstanding issues, set relationship goals and new guides for your relationship.
Having these conferences helps you to recognize the current state of your relationship; what has changed, and what needs to change to adapt to the current situation. It is pretty smart strategy, if you are interested in working on your relationship.
4. Recognize that your partner will annoy you
Have you ever heard this advice that couples should date with their two eyes wide open, and keep their eyes half shut in marriage? If you have, then you know that it takes lots of tolerance and grace not to snap at the little things that your partner does, which annoy you. That is what it means to keep your eyes half shut.
And if you have not heard of that advice before, now you have. If you don't want to get into huge fights over little matters, like the fact that he puts on the light in the middle of the day, or even decides to check what you are cooking before it's ready, then you need to overlook lots of things. Sure, if an issue really bugs you or affects your quality of life, you shouldn't keep it on the low down, but experts agree that adapting an accepting attitude for the little things will make your marriage run much more smoothly.
5. Stop talking about your partner with other people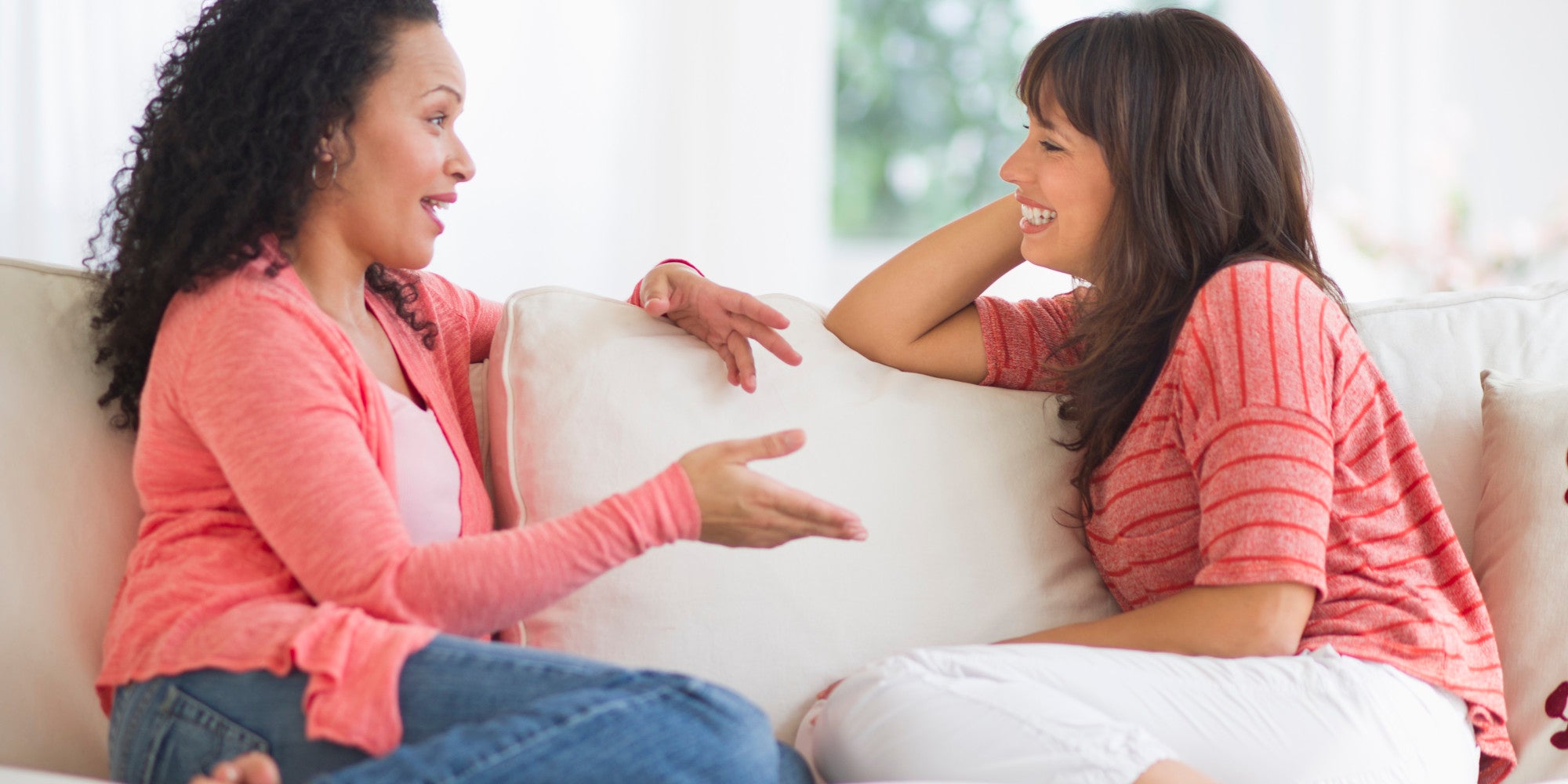 It is so easy to do, especially if you are in a group with your fellow ladies, and perhaps you have all had something to drink or not, or a friend had started to talk about their partner and before you know it, everyone is pitching in with comments and stories of how their husband's annoying faults are the worst.
Sister, if you find yourself complaining so much about what your partner did, or did not do, to your friends, then you know that it is time to have the conversation with him, and no one else. Just avoid the temptation to be chatty about your spouse. It says a lot about your maturity.
And if you must, let it be with someone who will listen with an impartial mind, like a marriage counselor, or your religious leader, not a friend who will always be in your corner, whether you are right or not.
Now to the Relationship goals for the guys.
1. Compliment your partner publicly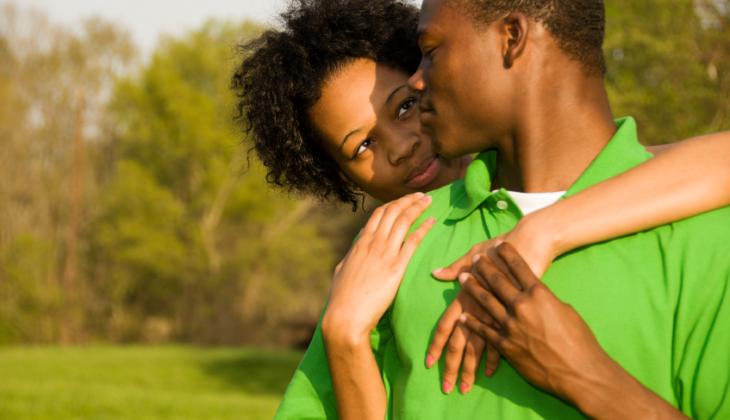 There are no sweeter words that a woman likes to hear than the fact that she looks good. It does wonders for her, and that will have a spill-over effect on your relationship. Tell her how great her body looks. If a woman's body image is low, she will feel less passionate and sexual. But you don't just do it, you do it in public. That public affirmation that you find her physically attractive will earn you so many points in her books.
2. Put your hands on her
It has been proven scientifically that a woman needs up to 13 meaningful touches a day, and not in any sexual way. Nonsexual touch is a potent, underused endorsement of another soul. As you pass by her on the way to the living room, give her upper arm a quick, affectionate double squeeze. Start practicing this year, with the numerous parties you will attend; as you are walking into a party, or to your table, put a guiding hand, lightly but surely, on her lower back.
When she is doing the dishes, come up behind her and give her a kiss on the back of her head. But don't linger or give the hint of pelvic urge. She will get cranky if she suspects you are seeking 'desserts' while she is still scraping the bottom of the pot, with which she cooked your meal. Your message should only be: "I'm a lucky man." She will feel valued.
3. Laugh at her
Among the most affirming things one person can do for another is to laugh at the other's attempts at humor. Lots of husbands/boyfriends/fiance, over time, forget this salute. What's that you are thinking, "But my wife isn't funny?" Hmm, so, does it matter? Do you know the number of people whose dry jokes you have laughed at, from your boss to your rich uncle? You laugh at their lame attempts, don't you? Why? Because you are trying to prove you respect him.
Point established. Laughter is tonic for a woman's woes. Keep it on display.
4. Show some effort
One of the best things about women is that they really appreciate the smallest sign that you are trying. And that you respect what they do. Here's a strategy: Try walking into a room with the mindset of the person (your wife) who spends a good chunk of time cleaning it.
Ask yourself, "If I were my wife, what would bother me in here?" Suddenly, the unwashed cup on the side table, the kids' sneakers under the center table, and the crumpled newspaper on the couch will reveal themselves to you. Act accordingly: It'll take just seconds, but over time, the payoff can be exponential.
5. Stop dreaming about alternatives
Wondering just how much happier you would be with a wife who "didn't act like that" or who "really understands" you is setting your relationship up for failure. You need to stop it. Work with what you have got.
"Constantly visualizing ideal spouses makes you less happy because it creates more potential for unproductive desire or regret," says marriage therapist Joshua Coleman, Ph.D., author of The Marriage Makeover.
While occasional communication about the issues that bother you is important, Coleman recommends frequently communicating what you think is great about her. Tell her, for instance, that she did a great job, taking care of the family, while you were away, instead of saying, "You tried o." That way, she will know that she has impressed you, and would want to do more.
Those are the Relationship goals, we think you should include in your New Year resolutions.
We hope your relationships are strengthened in the coming year!
Kristine is a member of The Lovelint team. She is a down to earth person, who says it as it is. Having given relationship advice for years in a national daily, she has found out that fear is one of the main reasons holding people back from enjoying a healthy, happy relationship. She is married with kids and is willing to listen to you and help as much as you let her to.
Photo credits:
1. http://justlovebyd.com/
2. http://confessionsofaserialdaterinla.com/
3. http://www.shutterstock.com/
4. http://www.gettyimages.com/
5. http://i.kinja-img.com/
6. http://www.systemsolutionsdevelopment.com/
7. http://www.lovepanky.com/
8. http://agasaro.com/
9.http://i.telegraph.co.uk/
10. http://www.bet.com/